"Come to me, all you who are weary and burdened, and I will give you rest. Take my yoke upon you and learn from me, for I am gentle and humble in heart, and you will find rest for your souls. For my yoke is easy and my burden is light."

– Matthew 11:28-30 NIV
One of the hardest realities about the profession of teaching is that we teach all day and there is little to no time for grading or working on the paperwork that we need to do throughout the day. During our planning time, we are often working on developing our lessons and curriculum or helping students to problem solve through an event that happened during the day. The end result is that many teachers walk out of the school (or stay very late) to grade papers, and prepare for the following school day.
There has got to be a better way to help teachers reclaim their nights and weekends outside of snow days, and scheduled breaks throughout the year. Today we are going to explore some ways in which teachers and other professionals and refresh and recharge without causing buildup and burnout
Establish Your Priorities
Throughout the day, I have many people and activities tugging at my time and attention. In a school day, I have lessons to prepare for, IEPs to write since I am a special educator, progress monitoring data to keep track of, and working with students individually or whole group to provide instruction. Even though I feel like I am pretty efficient at my work, I seem to always have more to do at the end of the day. In order to give more time for my family, and to recharge for the next day, I had to prioritize my work,
It was about this time last year, when I needed to make a change. I started to do some research on how I can prioritize my life in ways that will make me more fulfilled and reaching my goals in multiple areas of my life. My previous post Prioritizing Your Life To Meet Your Long-Term Goals helped me to give a structure to my decision making of what I needed to tackle that day, and what could wait.
Know What You Can Handle
When I first started teaching, I was very active within our school as a department leader, sports coach, and I worked in the after school program. Not only was I committed to these activities, but I also needed to plan, deliver, and provide feedback on the curriculum for my students each day. When I first started teaching, I knew I could handle all of those responsibilities. Partly why I was able to take on so much was because I was not married and did not have my own children at the time. Over time, the more responsibilities I took on, I felt spread more thin, and I felt that I was not performing at my highest level at any of these responsibilities.
This was the point in my career when I knew I had to make a change. I enjoyed all of the roles that I was in, but I knew I could not do them all at the same time. I had to determine what were the most important roles that I needed to focus on at that point in my career. Those decisions gave me peace in knowing that I would be able to serve in the areas that matched up with my long-term goals as an educator.
Set Limits
When you have your priorities set on what you will focus on, it is easy to let other things creep in the way. Items that are urgent but not the most important flood across my desk all the time as a teacher. There are many days when I feel that I am just barely keeping up with today and I have not even gotten to other items on my to-do list.
I am learning more each day and school year how to prioritize and set limits for myself on what is an immediate need and what can wait until a later time. If we do not prioritize and set limits for ourselves, requests and busywork will flood our days and we will not feel like we have accomplished anything. My most important priority was to my students during the school day, and to my family after school. I began to set limits for myself in order to protect the time I had for my family and my students. Here are some examples of setting limits as an educator or other professionals:
Answering work related emails after the school day– Unless it is an emergency, I typically do not respond to work related emails until the following day.
Communicating my availability to parents- At the beginning of the year, I let parents know that after 5 PM is family time at my house and that I will get back to them early on during the next school day.
Try not to take work home unless it is urgent and important- I stopped bringing papers to grade every single night. Many students are able to correct their own work in class. Papers I usually bring home are tests, essays, etc. that will require more time and are usually assessment grades.
Commit to roles and responsibilities that you are passionate about- I am often asked to serve on different committees, etc. I now pick one or so that I know I can put my full energy into without sacrificing the quality of my teaching or time away from my family.
Delegate tasks if you can– There are many tasks that teachers do in the classroom that could be delegated to students are are finished early, etc. Also, having a parent volunteer come in once a week could help tremendously with tasks that otherwise you might have to complete during your lunch or after school such as making copies, sending notes home to students, etc.
Give Yourself Permission to Rest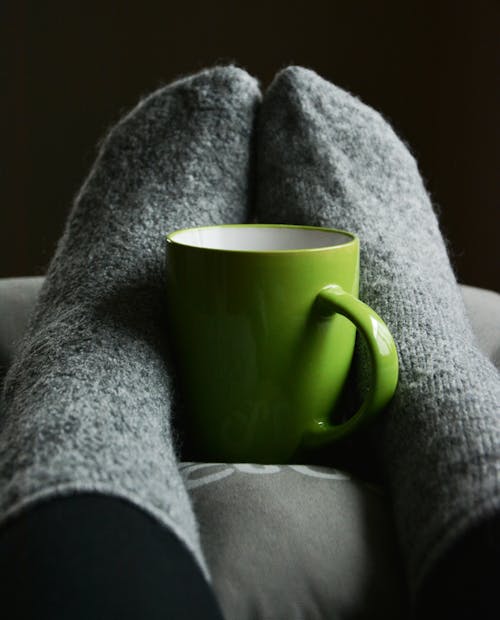 One of the hardest things a new or veteran teacher learns is how to take time for rest. We all know it is valuable, but a million things run through our minds of what we need to do and to plan for during the upcoming day or week. As I have learned over the years, setting priorities, limits, and taking needed time for rest is essential to thrive in teaching. There will certainly be enough work to complete until June, but taking time for yourself to rest and recharge will give you the energy you and your students need to finish the year strong.
If you have not already purchased your copy of Teaching for God's Glory, take a minute to learn more about this 180-day guide for new teachers. Pass on the word to others you feel might benefit from this resource as well. Have a great week!